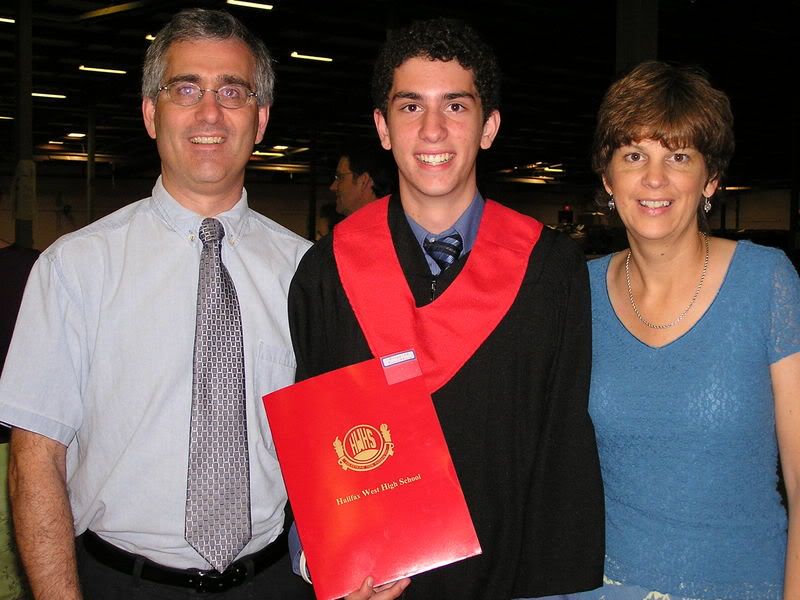 Well I've had a few requests to talk about my summer. As you all probably know I was working at Malagash Bible Camp all summer, pretty much the best place ever. I slept in my own bed a total of 6 times all summer. But I'm not argueing. The first highlight of the summer you could say was graduating and going to prom. Graduation had alot of people, and was really long. I didn't win any academic awards or other random scholarships they were handing out. And then afterwards I had to get pictures taken with every relative I have on the planet. Okay not that many but I was tired and the flashes were annoying. After grad (it was in the morning) we had a bunch of people over to my house to eat hamburgers and drink Pepsi and other carbonated beverages. And also I got a bunch of gifts, some of them more useful than others. I don't think I'll ever read all the little books I got on graduation but I definetly appreciated the Swiss Chalet certificates.
And then later on that evening was my prom at the World Trade Centre. About 30 of my friends and myself included rented a bus to take us downtown, first of all to the public gardens where a plethora of pictures were taken. But luckily the weather was fine, it wasn't sunny but it wasn't raining either. It was really fun getting pictures taken with all my friends, some of them who I haven't seen since prom. It was nice having some friends not from school, primarily Owen and my 'date' Julia. The actual prom event was pretty fun. The food was good, there was a nice slideshow highlighting our 3 years at the West. The music was pretty good too even though I can't dance for beans. It was nice the festivities at the trade centre only went on until midnight, that way there was time to party with friends and stuff which is what we did afterwards. We went to Mike's place and had a nice little campfire. And then we went home and played Super Mario Bros. 3 until 3:30 in the morning. I think Mario gets superpowers late at night because he was doing awesome.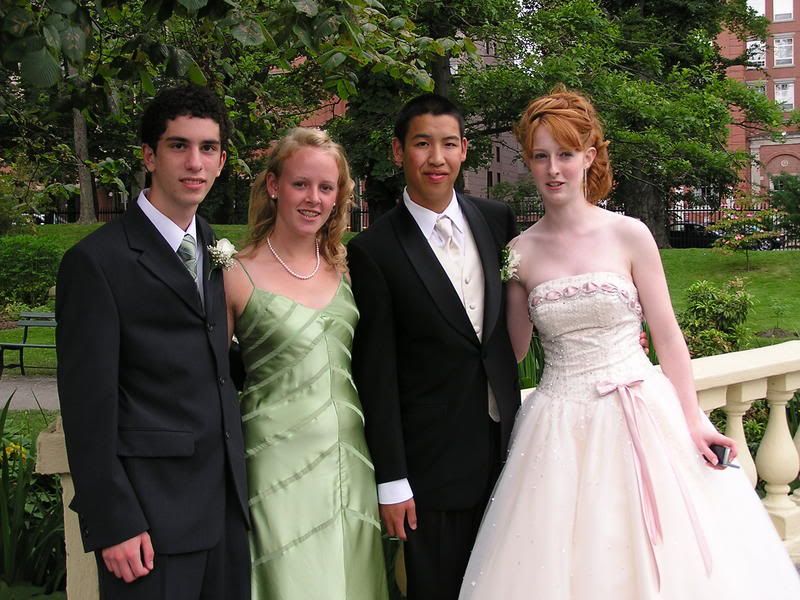 Me, Julia, the Quekster (Ben), and Kate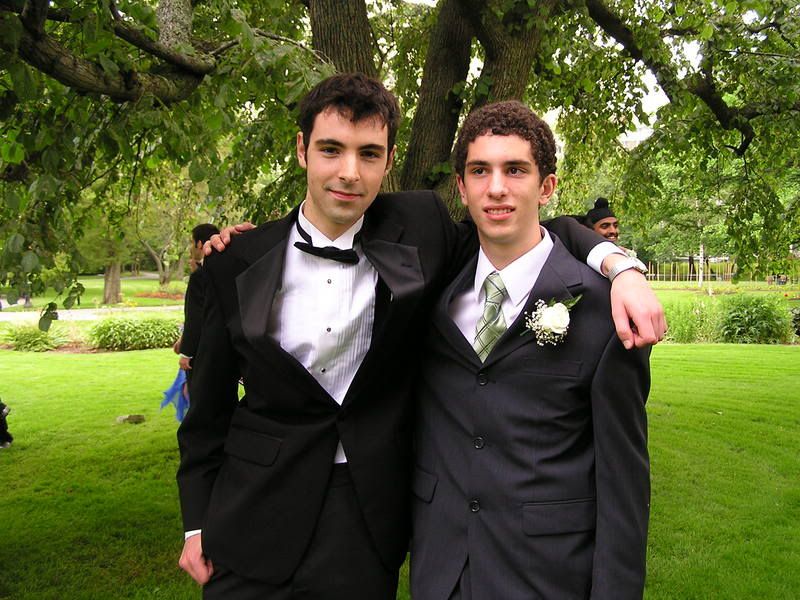 Me and James Bond or Gerard
The Grace Crew, well part of it
Put a smile on Briggs!